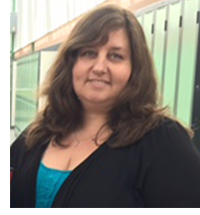 It is with deep sadness that we are announcing the unexpected passing of Alexandra Psiharis.
Alexandra was a valued member of the Building Operations team for over 30 years. She started on September 21, 1990 in Custodial Services and moved to the Service Centre in 2006. Alexandra was a friend and colleague who was dedicated to the university, and who was always there to support her team. In 2016, she was officially recognized for her exemplary collaboration, reliability, and professionalism in handling and dispatching service calls, via a Building Operations Staff Excellence Award for Teamwork in conjunction with her team.
As a mother, a wife, a grandmother, a friend, a colleague, and a member of the Greek community Alexandra had a positive impact on many of us and she will be both in our thoughts and missed very much. 
If you need any assistance processing the news, please  reach out to our Employee Assistance provider, Morneau Shepell, at their Care Access Centre which is available 24 hours, seven days a week, at 1-800-387-4765. We will share more information about how to pay our respect to Alexandra's family as they share with us.