Archives by date
You are browsing the site archives by date.
December 15, 2021
This year, we have expanded the recognition program to recognize all of our team members in UBC Facilities for their hard work and dedication to service excellence. Congratulations to all the recipients!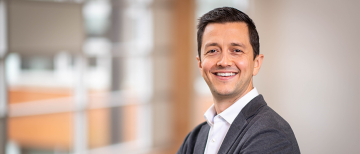 December 14, 2021
Sean joins the mechanical team with strong customer service experience from his current role as Blue Zone Facilities Manager in Customer Services & Informatics. He has a trades background as an electrician, and has a solid understanding of UBC's heating, ventilation, and air conditioning (HVAC) systems, and related controls. Sean's first day in this role will be Monday, January 17, 2022.
December 13, 2021
When extreme weather comes to UBC Vancouver, Municipal Services in Building Operations is responsible for managing snow and ice within the Vancouver campus. Our snow removal and deicing vehicles work in priority zones to ensure the highest risk areas of campus are open first.
December 8, 2021
Curtis joined UBC in February 2017 working on campus street lights before moving to the electrical controls crew where he took on both the green and teal zones. Curtis has vast experience in commercial and industrial settings, and has shown great leadership in how he deals with difficult conversations and complex situations.
December 6, 2021
The University Endowment Lands will be installing a new water meter on 16th Avenue as part of regular maintenance and upgrades. UBC Facilities will support this work from December 14-17, 2021 by switching over our campus water feed, once the new meter is installed.
December 6, 2021
Last year, UBC Dentistry announced plans for a new simulation and digital dentistry laboratory that will be transformative for our DMD and DHDP student learning environment providing exposure to state-of-the-art emerging technologies to learn advancing dental clinical procedures. This June, UBC Supply Management & Infrastructure Development awarded the equipment contract for the simulation and digital dentistry laboratory to Planmeca through an open competitive process.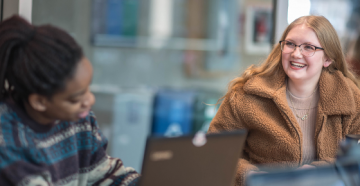 December 1, 2021
With the cooler weather outside, UBC's heating energy will go up to compensate. During COVID-19, the Facilities team has taken measures to increase and/or enhance building ventilation in UBC buildings to ensure a high standard of safety for students, faculty and staff. A combination of higher ventilation rates and colder weather means UBC buildings may reach their maximum heating capacity this season.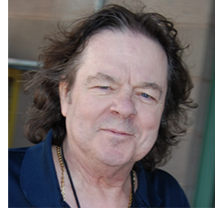 November 30, 2021
It is with great sadness and sense of loss that we inform you of the passing of Maurizzio (Mo) Infanti. Mo was a valued member of Building Operations' Electrical team for over 23 years.
November 26, 2021
Last week, Energy & Water Services (EWS) steamfitters completed another repair on the District Energy System (DES) network off the Bioenergy Research Facilities (Bioenergy Facility). This repair was needed as this particular heat recovery steam generator (HRSG) line has been out of commission for over a year.
November 23, 2021
Kyle Fenton is the successful candidate for the Associate Project Manager role in Project Services within Infrastructure Development. Kyle's diverse range of professional skills within project management and project design and construction, coupled with his unique insights into different project roles will be a definite asset to the Project Services team.