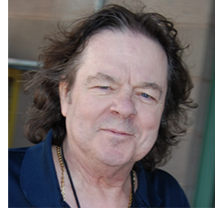 It is with great sadness and sense of loss that we inform you of the passing of Maurizzio (Mo) Infanti. Mo was a valued member of Building Operations' Electrical team for over 23 years.
Mo started his career on the street lighting crew keeping the campus safe by ensuring street lighting was operational. He was the face of the electrical shop and used to run the weekly electrical shop talks. He had many running jokes about standing agenda items that continue to this day. Mo was a staple in the electrical shop and could often be found playing cards with colleagues during his lunch break.
Mo was the head of the Electrical Maintenance crew for many years. He was recognized with the Building Operations' Staff Excellence Leadership Award in 2009 for motivating his team, leading by example and demonstrating dedication to the highest level of service for the university. In the last 2 years, Mo moved into the fire life safety crew, and continued to keep the UBC community safe by testing critical fire life safety systems.
Mo will be missed by the Facilities team and all the staff and colleagues he's worked with. Please keep Mo's family in your thoughts as they go through this difficult time.
The service will be held on Monday, December 6, 2021 at Bell & Burnaby Funeral Chapel. If you would like to share a memory, a card is located in the reception area at the University Services Building, and a digital card is available in the link below.
Add a memory:
https://www.dignitymemorial.com/obituaries/burnaby-bc/maurizzio-infanti-10469781
Date: December 6, 2021 
Time: 5:00-7:00 p.m. 
Location: Bell & Burnaby Funeral Chapel, 4276 Hastings Street, Burnaby, British Columbia
If you need any support in processing this sad news, please reach out to our Employee Assistance provider, Lifeworks and contact the LifeWorks Care Access Centre which is available 24 hours, seven days a week, at 1-800-387-4765 or visit ubc.lifeworks.com (Note: Use University of British Columbia as your organization).
John Metras,
Associate Vice-President, Facilities