Archives by date
You are browsing the site archives by date.
November 16, 2021
The Bioenergy Research Demonstration Facility (BRDF) is burning biomass once again! The Energy & Water Services Thermal Operations Team re-lit the biomass gasification system on November 10, 2021, and the BRDF is now producing renewable thermal energy for the Academic District Energy System (ADES).
November 9, 2021
Reporting directly to Matt Boydston, Assistant Comptroller, Sarah will support the project accounting, reporting, and auditing of capital projects in the newly created CFMR team.
November 8, 2021
The Arts Student Centre has officially opened its doors to the UBC community. The three-storey building located on East Mall and Walter Gage Road will be a common meeting ground for Arts students to interact across disciplines, with spaces to connect, collaborate on projects, and host events.
November 4, 2021
Raymond has been in the metal shop at UBC for seven years and has a wealth of knowledge and experience in layout, fabricating, assembling, welding and installation. He was a participant in the Expression of Interest (EOI) program and is an advocate for safety by serving as a member of the Trades Joint Occupational Health and Safety Committee (JOHSC).
November 2, 2021
UBC is expanding its presence south of the Fraser River with the $70-million purchase of a property in Surrey. The acquisition of the Surrey site supports the achievement of a key commitment in UBC's strategic plan to work with partners on the development of the university's regional presence, as well as providing an exciting opportunity to improve access to post-secondary education in the Fraser region.

November 1, 2021
Planon Release 3.2 is live effective November 1, 2021, introducing further new functionality within the Resource Planner and Service Requests. Planon is UBC's Enterprise Maintenance Management System (EMMS). A cloud-based solution that supports UBC's strategic goals, in the delivery of property, grounds and energy and water service; maintenance, inventory and asset management.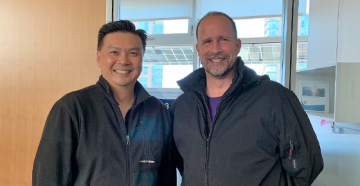 October 29, 2021
Today is David Woodson's last day at UBC as Managing Director, Energy & Water Services after 23½ years of outstanding service and many great memories. I am pleased to announce that Siu Tse will be Acting Managing Director, Energy & Water Services while we recruit for the permanent replacement for the position. Siu has done excellent work in his role as Director, Engineering & Utilities and I am very pleased that he has agreed to step into this acting role. 
October 22, 2021
Stuart will be responsible for developing and managing programs to achieve the implementation of infrastructure and services plans, reporting to Doug Doyle, Senior Manager, and work closely with the Mechanical Utilities unit.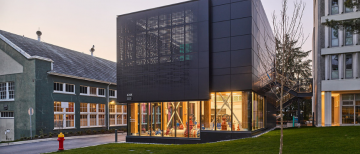 October 14, 2021
Recently, infrastructure design has shifted, with more focus on integration of these operational facilities into the urban fabric of our communities. This article by Stantec features UBC's new Water Pump Station — built to serve the water needs of the Vancouver Campus' over-60,000-person population.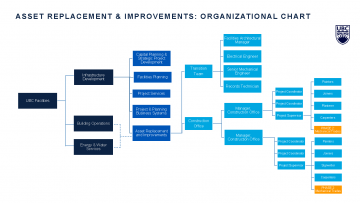 October 14, 2021
Infrastructure Development is pleased to welcome the Asset Replacement & Improvements (ARI) — Transition Team and Construction Office to Infrastructure Development. This alignment will better integrate our teams to provide robust and timely project delivery, documentation and asset inputs that are critical to decision-making for Facilities, and provide improved customer service and greater clarity for the campus community.