Archives by date
You are browsing the site archives by date.
January 18, 2022
Updated COVID-19 information COVID-19 information on the Safety & Risk Services website has been updated to reflect the recent guidance and direction around continuity planning, contact tracing, and mask recommendations from the Provincial Health Officer (PHO), BC Centre for Disease Control (BCCDC), and WorkSafeBC: COVID-19 Safety Plans COVID-19 Return to Campus COVID-19 Return to Campus FAQ COVID-19 Contact Tracing For more […]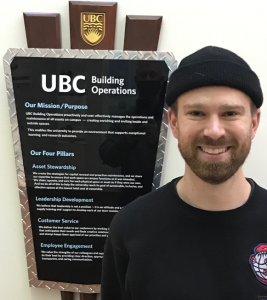 January 18, 2022
Sandy joined UBC in 2017 as a laborer 3.  During his time with UBC, Sandy has successfully completed the Expression of Interest (EOI) program and has spent the last 2 years performing Sub-Head duties where he has developed strong relationships and provided key technical capabilities to his team. 
January 18, 2022
David has worked in multiple roles at UBC. He is joining us on secondment from ITSC (Service Center) where he worked as part of our IT support team. After graduating from UBC with a Bachelor's degree in Computer Science in 2017, he also worked in the Department of Botany.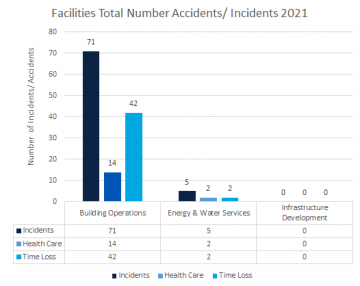 January 18, 2022
UBC Facilities aims to provide a safe, healthy, and secure environment to ensure the health, safety, and wellbeing of all of us as we work to support the university. In order to gain some insight into our health and safety efforts over the past year and identify areas for improvement, here is a general overview of the preliminary Facilities incident/accident statistics for 2021.