Archives by date
You are browsing the site archives by date.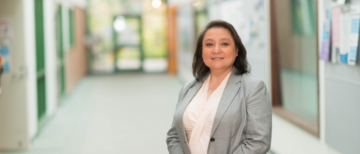 May 31, 2022
Caroline brings a wealth of experience to this role and will be responsible for liaising with the wider University community and fostering working relationships with Senior Executives across the University. Caroline will be the primary contact person for John Metras, AVP Facilities (Incoming Interim Vice-President, Operations).
May 31, 2022
Great seeing you at the VPFO Town Hall Thank you for joining us at the VPFO Town Hall on May 26. Our updated VPFO strategic plan will guide us in our decision-making and give us a solid framework to navigate this transition and grow together. The town hall agenda included: Leadership Transition plan​ Looking back at […]
May 30, 2022
The Enterprise Maintenance Management System (EMMS) project team within Facilities is pleased to share that Planon Release 4.1, transitioning Energy & Water Services' (EWS) assets and preventative maintenance plans from BuiltSpaace to Planon is now live. This marks a significant and exciting milestone for the EMMS project and the EWS team.  
May 25, 2022
You're invited to our VPFO Town Hall on May 26 Join our VP, Peter Smailes, and teammates from across the portfolio tomorrow to review the VPFO leadership transition plan, look back on our accomplishments and learn about our strategic plan. If you have questions on any of the topics, please send them to vp.finops@ubc.ca and we'll try to […]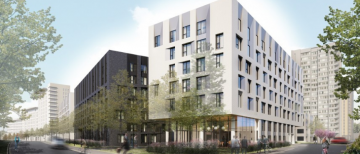 May 20, 2022
Located adjacent to and infilling around the Walter Gage Residence, the student residence project tə šxʷhəleləm̓s tə k̓ʷaƛ̓kʷəʔaʔɬ will provide a total of 940 housing beds for upper-year students.
May 17, 2022
Equity Enhancement Fund — call for proposals As part of UBC's commitment to advancing equity and inclusion across its campuses, faculty and staff are invited to submit a proposal by June 5 for projects that respond to community needs and advance one or more of the actions outlined in UBC's Inclusion Action Plan. Applicants can […]
May 17, 2022
In her new role, Lindsay will partner with other VPFO team members to continuously improve reporting and business processes and enable effective financial management throughout the portfolio.
May 16, 2022
Mikhail's extensive experience with contract and document control, reports and data analysis, maintenance management systems, and customer service will make him a great addition to the team.   
May 10, 2022
Reminder to take the Remote Work Survey today by 4pm A reminder to please participate in the Remote Work Survey by 4pm on Tuesday, May 10. Access the survey here: https://hr.ubc.ca/workplace-surveys This survey takes 5-10 minutes to complete, and your feedback will help the university consider how future work arrangements will continue to make UBC an inspiring […]
May 10, 2022
Please note that paving works will be conducted on SW Marine and 16th Avenue from May 10–13. A reminder to obey signs and traffic control personnel and watch for roadside workers.