Archives by date
You are browsing the site archives by date.
September 28, 2022
Getting ready for the National Day of Truth & Reconciliation & Orange Shirt Day Last year, in honour of Orange Shirt Day and the newly introduced National Day of Truth & Reconciliation, the VPFO's EDI Committee produced a series of blogs to drive awareness of the legacy of residential schools and help us all foster a […]
September 20, 2022
Vancouver Coastal Health (VCH) COVID-19 booster clinic at Life Sciences Centre Starting September 19, 2022, a Vancouver Coastal Health (VCH) COVID-19 booster clinic has opened at the UBC Life Sciences Centre. This clinic is primarily focused on immunizing those 12 years and above. However, a Fall booster shot is recommended for everyone five years and […]
September 13, 2022
Protecting yourself from wildfire smoke Lower Mainland continues to see poor air quality values as a result of the thick wildfire smoke in BC. In the event of a wildfire, the best way to protect yourself is to reduce exposure. Stay indoors and keep the air clean (windows/doors closed, no vacuuming). When in a vehicle, […]
September 13, 2022
Charles is returning to Building Operations from Energy & Water Services (EWS) where he was involved with the planning, design and overview of all short and long-range campus electrical utility systems, including the current UBC Main Substation switchgear replacement project.
September 7, 2022
Leadership change within the Vice-President, Finance and Operations, portfolio Karamjeet Heer will be leaving UBC to take up a new role at Simon Fraser University (SFU). Karamjeet joined the university in 2019 as Comptroller and was more recently appointed as interim Vice-President, Finance. Her last day at UBC will be October 31, 2022. As of […]
September 7, 2022
The regulatory Annual Load Bank Emergency Generator tests will take place in buildings across campus starting on September 12, 2022, until November 1, 2022.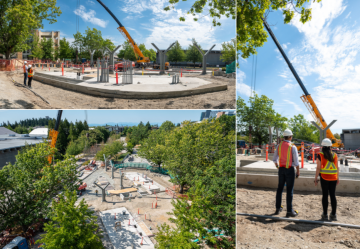 September 2, 2022
On August 18, UBC Facilities began the assembly of the Hydrogen Fueling Station's canopy, which will provide weather protection for the hydrogen dispenser users during fueling and visitors who are interested in learning more about the project at the plaza. Click through to see photos of the latest progress on the Hydrogen Station.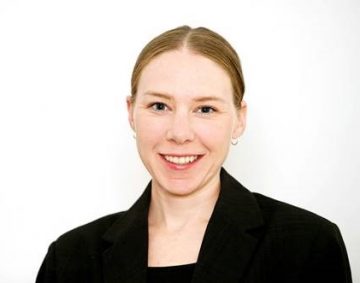 September 1, 2022
Pamela joins UBC from Proscenium Architecture & Interiors, where she was involved in the Macleod Building Renewal project. In her new role, Pamela will manage projects for the renewal of university facilities, and engage with stakeholders to guide them through the development process and project implementation.